It can be hard for Muslim travelers to make sure that there are mosques for them to practice their prayers while they travel, and it certainly can discourage them from traveling in some cases. While in Japan, the Muslim community is growing and mosques and halal restaurants are beginning to appear everywhere, an open arm to Muslim travelers. Now, who says that traveling should be hard, here's a list of mosques you can find in the Tokyo area.
Tokyo Camii and Turkish Culture Center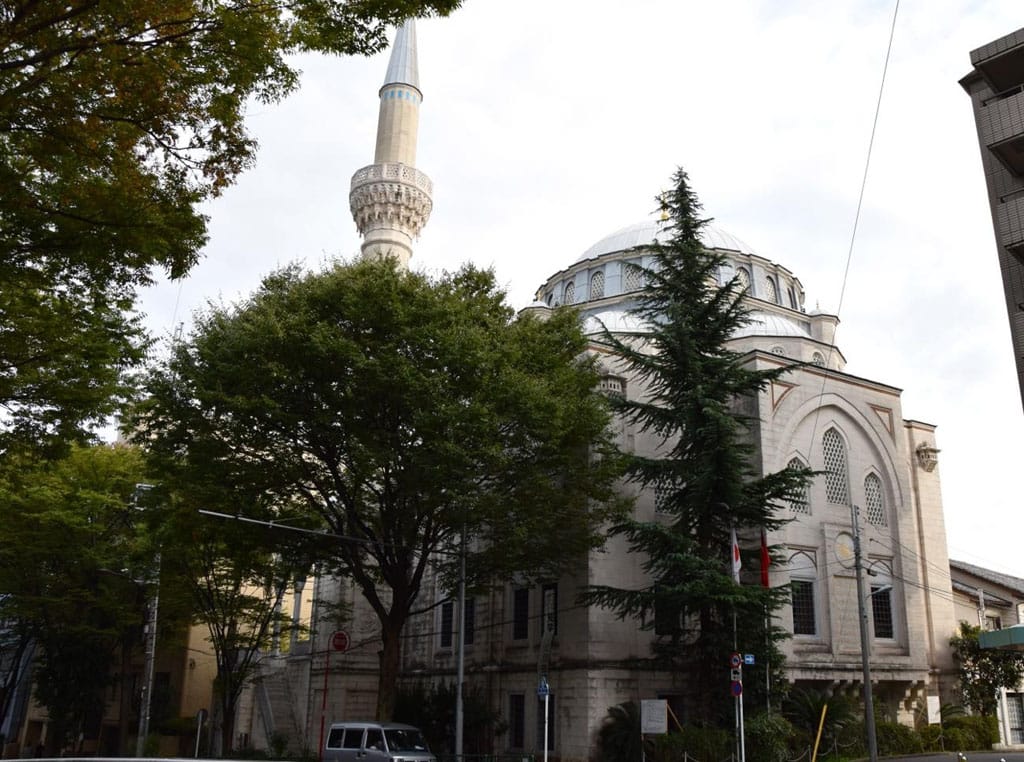 (Credit: https://matcha-jp.com/en/1385)
Located in Oyama, Shibuya, this place can be reached easily during your visit to Tokyo. It is the largest mosque in Japan, with Turkish influence in the architecture, it offers a stunning interior that is totally admirable. It is only a 3 minutes walk from the Yoyogi-Uehara Station. Read more from the Tokyo Camii & Turkish Center Website.
Tel : 03-5790-0760
Address : 1-19, Oyama-cho, Shibuya-ku, Tokyo
Otsuka Masjid (Japan Islamic Trust Center)
It is a Masjid (mosque) located in Otsuka that also is an organization responsible for the Halal food awareness and thus is the organization responsible for the Halal Certification of products in most of Japan. It is located 3 minutes away from the Otsuka station on the Yamanote Line, you can easily put this stop in your Tokyo travel plans. Read more from the Otsuka Masjid Website.
Tel : 03-3971-5631
Address : 3-42-7, Minami Otsuka, Toshima-ku, Tokyo
Okachimachi Masjid (Assalaam Foundation)
Also serving as a community center, its location in Ueno made it receive international visitors everyday. It is also a community center with Muslim education service. Like the Otsuka Masjid previous Masjids, its location Okachimachi in the Yamanote Line makes it easier for visiting during your travel in Tokyo. It is located 7 minutes away from the Okachimachi Station on the Yamanote Line. Read more from Okachimachi Masjid Website.
Tel : 050-3644-1045
090-3332-3639(Cel)
Address : 1F Assalaam Building, 4-6-7, Taito, Taito-ku, Tokyo
Darul Arqam Masjid (Asakusa Masjid)
Famously known as Asakusa Masjid, Darul Arqam Masjid is located 13 minutes away from Asakusa's most famous spot, the Senso-ji Temple, and is 20 minutes walk from Tokyo Skytree, making it very accessible during your visit to this part of Tokyo. It is 13 minutes walk from either Asakusa Station on the Ginza Line and Minami Senju Station on JR Joban Line and Hibiya Line. Read more in Darul Arqam Masjid Website.
Address : 1-9-12 Higashi-Asakusa, Taito-ku, Tokyo
Tel : 03-3871-6061
Contact : Br. Ehsan Cel: 090-7256-3528
Ohana Chaya Masjid (Makki Masjid)
Ohana Chaya Masjid, also known as Makki Masjid is located 7 minutes walk from the Ohanajaya Station on the Keisei Line. It is 8 minutes walk away from the Ohanajaya Park, perfect for you to pray after a stroll at the park.
Phone : 03-5670-7426
Address : 5-22-11, Yotsugi, Katsushika-ku, Tokyo
Hiroo Mosque (Arabic Islamic Institute)
The masjid, also known as Hiroo Mosque is located near the Embassy of China, it is also located near one of Tokyo's famous spot, Roppongi Hills, perfect to stop over and pray during your visit to Roppongi. It also is an Islamic Institute teaching Arabic courses.You can walk 11 minutes from the Nishiazabu Station to reach this mosque Read more from the Arabic Islamic Institute Website.
Phone : 03-3404-6622
Address : 3-4-18, Motoazabu, Minato, Tokyo, 106-0046 Japan
Al-Tawheed Masjid
This Masjid, unlike the other on the list which are located around center Tokyo, Al-Tawheed Masjid is located in Hachijioji. But Al-Tawheed Masjid is located near Mt. Takao, approximately 10 km from the Mountain. You can always stop by for a prayer after your Hike at Mt. Takao. The nearest station to this Masjid is Nishi-Hachioji Station which is 20 minutes walk away. Read more from Al-Tawheed Masjid Website.
Phone : 0426-28-9060
Address : 36-6 nazido Bld., Hiraokacho, Hachioji, Tokyo, 192-0061 Japan